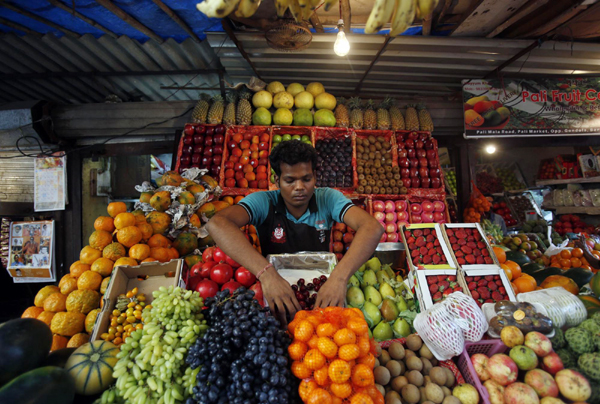 There are many different diet programs available for you to try today. Weight loss has become such an obsession for women and men that everyone wants to undergo a diet program. There are certain diet programs that offer maximum weight loss in just a short span of time. One example is the GM diet which was made by The General Motors Company for their employees. This diet involves a 7 day dietary program that is known to shed at least 15 pounds of weight in just 7 days.
This diet consists of eating only fruits and vegetables for most parts. A person under this diet should be willing to go under a high fiber diet to be able to achieve the desired weight loss. The high fiber diet will also bring many advantages for your health. It will improve your digestion and help cleanse and detoxify the body. There are some people who claim that they have improved focus and a better outlook in life after completing the diet.
People who love to eat meat should not at all be intimidated by the GM diet. The best part about the 7 day diet is that you get to have cheat days when you can eat meat. Although it's regulated, it will still keep you going until you finish the whole week. The GM diet also comes with the GM soup that is allowed to be eaten at any time during the day. This is also made of vegetables cooked together like a stew which helps promote faster metabolism.
When in Africa
The GM diet is widely popular because it's very easy to alter the ingredients to fit the environment that you're in. Since most of the food that you are allowed to eat in the whole diet program is fruits and vegetables that are high in fiber, you can always substitute them with something that is available in the country that you're in.
In Africa, for example, there are many fruits and vegetables that you can use to substitute the fruits and vegetables included in the GM diet. Here is a chart of fruits and vegetables that grow in South Africa for different seasons.
Spring – September, October, November
Summer – December, January, February
Autumn -March, April, May
Winter -June, July, August
Fruit:ApplesAvocadosBananasCape gooseberries

Coconuts

Dates

Grapefruit

Guavas

Lemons

Naartjies

Nectarines

Oranges

Pawpaws or papaya

Pears

Pineapples

Sweet melon

Strawberries

November

Apricots

Blackberries

Cherries

Plums

Prunes

Raspberries

Sweet melon

Watermelon

Vegetables:

Artichokes

Asparagus

Aubergines or Eggplants

Baby marrows

Beetroot

Brussels sprouts

Kale spinach

Maize or corn on the cob

Parsnips

Red onions

Rhubarb

Turnips

Watercress

Fruit:ApricotsBananasBlackberriesCherries

Figs

Grapes

Guavas

Lemons

Litchis

Mangoes

Melon

Mulberries

Nectarines

Pawpaws or papayas

Peaches

Pineables

Plums

Pomegranates

Prunes

Quinces

Raspberries

Strawberries

Sweet melon

Summer berries

Watermelon

Vegetables:

Artichokes

Asparagus

Aubergines or Egg plants

Baby marrows

Beetroot

Chives

Green beans

Maize or corn on the cob

Patty pans

Radishes

Red onions

Rhubarb

Fruit:ApplesAvocadosFigsGranadillas

Grapefruit

Grapes

Lemons

Naartjies

Oranges

Pawpaws or Papayas

Pears

Pineapples

Plums

Pomegranates

Quinces

Sweet melon

Watermelon

Vegetables:

Aubergines or Egg plants

Baby marrows

Beetroot

Broad beans

Broccoli

Brussels sprouts

Butter beans

Hubbard squash

Parsnips

Radishes

Sweet peppers

Turnips

Fruit:ApplesAvocadosDatesGrapefruit

Lemons

Limes

Melon

Naartjies

Oranges

Pawpaws or Papayas

Pears

Pineapples

Vegetables:

Asparagus

Beetroot

Broad beans

Broccoli

Brussels sprouts

Fennel

Jerusalem artichokes

Kale spinach

Parsnips

Pumpkin

Radishes

Turnips

Watercress